FAT32, exFAT or NTFS? Choose Your Own Format
A file system is a way of organizing data on various media. It determines where and how files on the media will be recorded. Also, the file system gives the operating system access to these files. How can you choose the right type of file system when it comes to formatting a USB drive? How to change the format of your USB-drive from FAT to NTFS to exFAT or FAT32? In this article, we want to answer these frequently asked questions.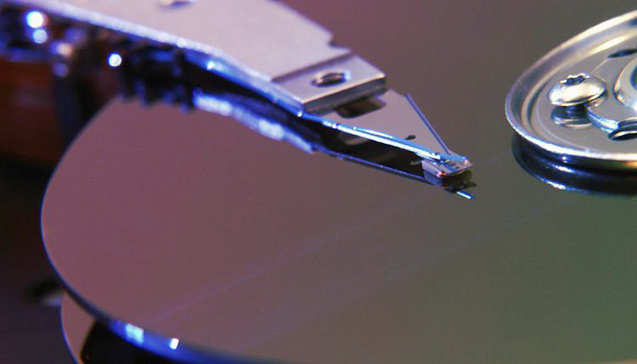 There are the following types of file systems: NTFS, FAT, FAT32 and exFAT. You must choose the one that suits you best. Let's look at the advantages of each of these file systems. We hope that this information will help you make the right choice.
Advantages of the NTFS file system
increased reliability and security when encrypting files;
the ability to split the flash drive into partitions, and create large partition types of over 32 GB on the USB flash drive;
small data clusters;
better management of disk space;
compression of data to save disk space;
formatting the USB flash drive in NTFS will be easier than in the case of FAT.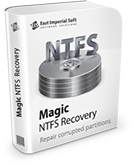 Magic NTFS Recovery
Offers a quick, easy way to recover data from badly damaged, corrupted and inaccessible disks and partitions.
Advantages of the FAT / FAT32 file system
the files take up less space on the USB drive than in NTFS. Therefore, you are given more free space to store other data;
fewer disk write / overwrite operations. Therefore, faster and more efficient use of available memory;
compatibility with almost all operating systems;
quick disk scanning.
Advantages of the exFAT file system
ability to create partitions larger than 32 GB;
better management of disk space;
ability to read / write files larger than 4 GB.
If you are using a USB drive larger than 32 GB, you should select NTFS or exFAT. In addition, you must select the format that suits your work. For example, if you are using USB for multiple operating systems, it's better to use FAT. NTFS is a more modern system. It is much more reliable than FAT. In addition, NTFS is more stable in operation.
Unfortunately, Windows sometimes cannot format a USB flash drive correctly. Now there is a dilemma: how can you restore a hard disk after deleting partitions or formatting it? Restoring deleted files from damaged disks is also possible in case with formatting FAT and NTFS file systems.
There is a universal tool for recovering deleted information from damaged, formatted, deleted and inaccessible disks with any version of FAT or NTFS file systems. If your hard drive or flash drive contains deleted partitions or bad sectors, Magic Partition Recovery will help you recover any information from there. From the official site, you can also download programs that work with one particular file system.
Magic NTFS Recovery: Restore NTFS partitions
Magic NTFS Recovery offers a fast and easy way to securely recover information from badly damaged, corrupted and inaccessible disks. The program can perform any work to restore data: from simple recovery of information to the restoration of broken structures of system disks. Using the "deep analysis" algorithm, supporting the "quick" and "full scan" modes, Magic NTFS Recovery remains the winner in the data recovery market.
At only half the price the program supports all the features of the Magic Partition Recovery product, except for the possibility of FAT-media recovery. All modern Windows operating systems (XP, Vista, Windows 10, 8, 7) format disks into NTFS.
Restore FAT partitions using Magic FAT Recovery
Recover information from hard drives, USB flash drives and memory cards formatted for the FAT file system. At only half price Magic FAT Recovery provides the highest quality work, offering all the functions of the main product – Magic Partition Recovery.
Together with the contents of the files, the program restores names and original folder structure. Thanks to the "deep analysis" technology, Magic FAT Recovery provides the maximum quality of recovery for any lost information.
These programs are absolutely easy to use and very effective. They can be used by everyone after downloading from the official website.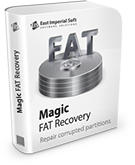 Magic FAT Recovery
Optimized for recovering data from damaged FAT disks, this tool is perfect for flash and memory card recovery.