Recovers from all
types of storage media
Magic FAT Recovery is designed to recover lost data from all types of storage media you can connect to your PC – as long as that media carries a variation of the FAT file system, including FAT12, FAT16 and FAT32.
This includes the absolute majority of pocket-sized USB flash drives, all memory cards used in digital cameras and portable audio players, as well as certain MP3 players and digital compacts that you can connect to a PC with a USB cord. In addition, some older and smaller hard drives are still bearing the FAT file system; they can also be recovered.
Standard Windows Explorer interface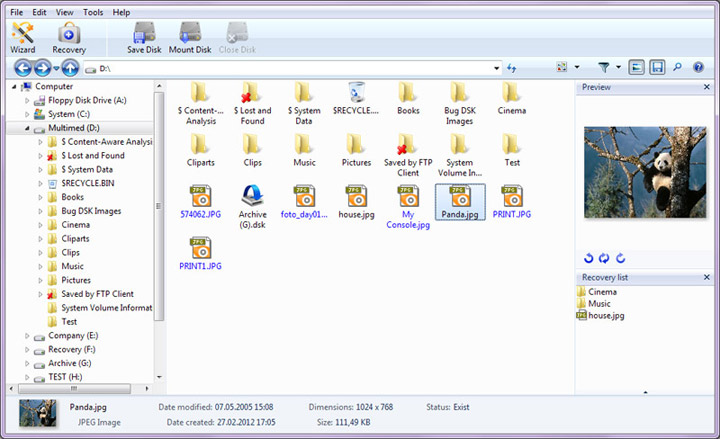 You can look through disk contents as in standard Windows Explorer using Magic FAT Recovery. Distinction is only that here you can see deleted files in addition to existing files and folders. Deleted files and folders are designated by a special red dagger. It helps you find and restore easily necessary data.
Recovers all types of files
Magic FAT Recovery can restore all types of files without exceptions. Whether you are looking to recover a disk full of office documents, restore a memory card with digital pictures or recover music from a memory card used in an MP3 player, Magic FAT Recovery will help you get your files back in no time. An instant pre-recovery preview is available for hundreds of file types before you even recover them.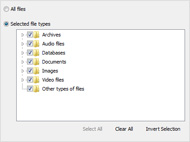 Restores corrupted
and unavailable partitions
Magic FAT Recovery repairs broken partitions and rebuilds damaged and missing file systems in fully automated mode. Magic FAT Recovery goes one step beyond what conventional data recovery products do. No matter how badly damaged your disk is and whether you have a file system on it or it's completely gone, Magic FAT Recovery can carefully recover your files and reconstruct the partition system structures based on what's still there.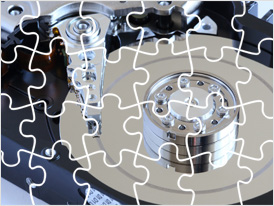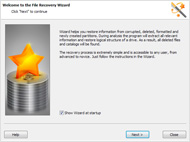 File recovery wizard
Magic FAT Recovery is quick and easy to use. The wizard will guide you through the whole process of restoration of files starting with selecting a drive to saving deleted files. In fact, you can even recover your files by just clicking a single button!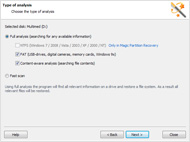 Instant analysis
With user-selectable fast and comprehensive scan modes, Magic FAT Recovery can undelete files from healthy partitions in minutes – or perform a deep analysis of corrupted hard drives, locating files by their content.
Search files based on content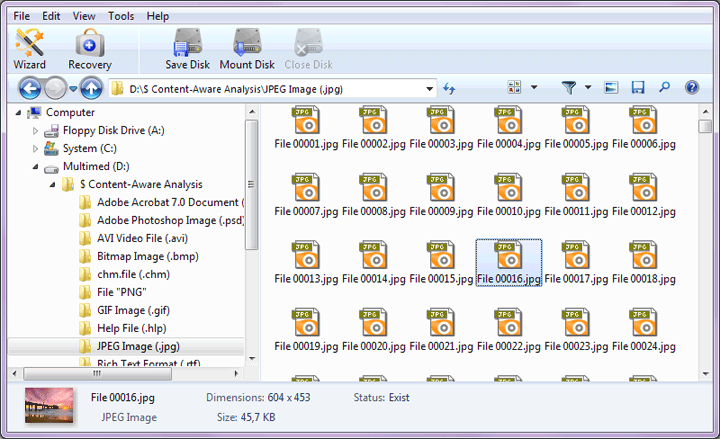 Content-aware analysis thoroughly analyzes the entire hard drive, collecting information about files, folders and system bits. Collected information is then used to recover files that would be otherwise unrecoverable, re-create damaged partition tables and rebuild file systems and disk system structures.
Restores files from deleted
and formatted drives
The software restores data from any type of carrier including existing, unavailable, corrupted, deleted, and formatted for a new file system and so on. The tool helps you find partitions that have ever existed on a particular carrier and helps you restore information on them. Even if you have formatted a disk and thus have changed file system on it, Magic FAT Recovery can find and restore files from the previous disk.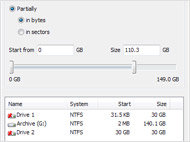 Built for
Microsoft Windows

We care about your experience using our products. That's why we build our data recovery tools to meet or exceed the strict compatibility and usability guidelines imposed for programs running in Microsoft Windows. Our tools make extensive use of step by step wizards, and are extremely easy to use even by non-professionals and complete computer novices.
The export wizard
Magic FAT Recovery is designed to be as gentle to damaged and corrupted disks as theoretically possible, performing zero writes onto the disk being recovered. This requires the use of a separate media to store recoverable information. The data export wizard allows the user to choose the correct location for storing the files being recovered. The wizard allows saving the files onto a different disk, burning them to a CD/DVD, or uploading to a network location over the FTP protocol.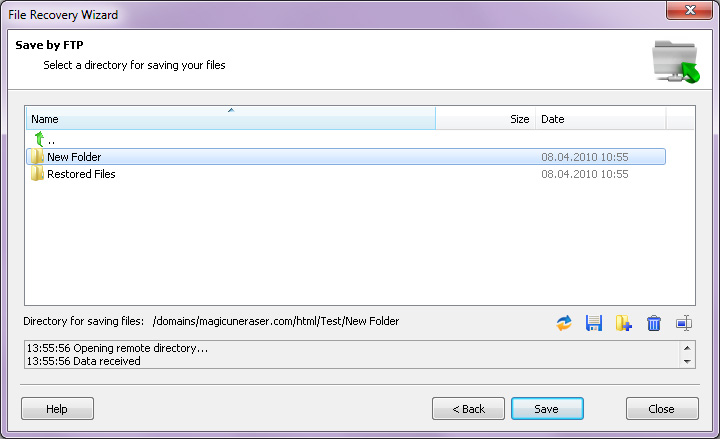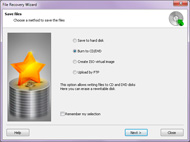 Successful recovery estimate
Many tools will never provide an estimate about how many files are recoverable, or what your chances are to recover them. Magic FAT Recovery provides you with an accurate estimate of your chances to get the entire file back. The estimate works before you recover the file, but after scanning the disk. After the disk scan is complete, you will see a list of files accompanied with "Possible", "Good" or "Bad" recovery prognosis.