Digital Photo Recovery Software by Magic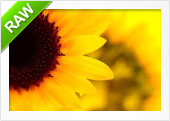 The new digital image recovery software for PC allows you to recover digital pictures deleted from your computer, memory card, or the internal memory of your digital camera. Magic Photo Recovery can handle images removed from the Recycle Bin, recover pictures from damaged, formatted, and repartitioned hard drives, and extract pictures from corrupted memory cards and digital camera memory.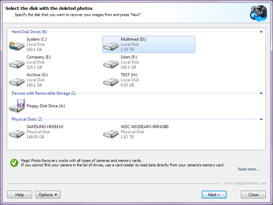 Photo Recovery Made Easy
Using software to recover deleted photos could not be made easier. A fully-guided recovery wizard guides you through the entire image recovery process in a quick, safe, and efficient manner. A few simple questions and a couple of mouse clicks, and deleted photos appear right before your eyes with thumbnails and instant full-screen previews. Sounds easy? Magic Photo Recovery is a pleasure to use and a snap to learn, but under the hood, it's powered by the most sophisticated photo recovery algorithms invented so far.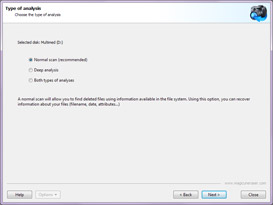 Digital Photo Recovery: Under the Hood
Magic Photo Recovery is powered by a sophisticated image recovery algorithm that allows digital picture recovery software to successfully locate and recover images from badly damaged, repartitioned, and formatted disks and memory cards. Photo restore software can recover pictures even if the disk has been repartitioned and reformatted several times in raw. The innovative digital picture recovery algorithm used in Magic Photo Recovery enables photo recovery software to recover pictures that no other program can even see.
Preview Deleted Pictures
Magic Photo Recovery tool can be used as a picture viewer – only it views digital pictures that no longer show up on your disk. The built-in image browser displays thumbnail and instant full-screen previews of deleted photos. Just launch the photo recovery wizard, and you'll be able to browse, preview and recover your lost pictures in just minutes!
The available pre-recovery preview ensures that only valid, uncorrupted pictures are recovered. The plain, straightforward user interface can be used efficiently by computer amateurs and data recovery professionals altogether.
Recovers Finished Photos and RAW Images
Magic Photo Recovery can successfully recover finished photos in a variety of formats as well as RAW images produced by most SLR and advanced compact cameras. With built-in support of RAW images, Magic Photo Recovery recovers RAW digital photos in formats introduced by Nikon, Canon, Olympus, Casio, Kodak, Sony, Pentax, Panasonic, Ufo, and many others.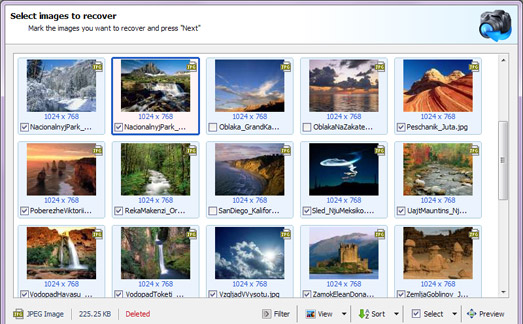 Improved
Photo Recovery Software
The digital photo recovery algorithm used in the Magic Photo Recovery program has been recently improved to allow determining the original names and locations of pictures being recovered – even if there's no file system left on the disk!
Photo Recovery from Disks
and Memory Cards
Magic Photo Recovery can successfully recover digital pictures from all types of memory cards, including Compact Flash, Micro Drive, Memory Stick, MultiMedia Card (MMC), PC Card, Secure Digital, SmartMedia, xD Picture Card, and many others.
Step-by-Step Guide: How to Use Photo Recovery Software
#1 Select Select the disk containing the deleted images and press "Next".
#2 Analyze Choose "Fast scan" or "Full analysis" for a more detailed scan.
#3 Preview All found images are shown in the preview list. Select files to restore.
#4 Recover Save recovered files to a hard disk, USB drive or any other media.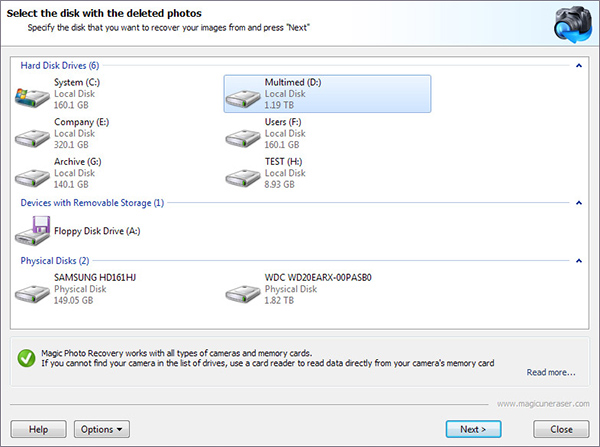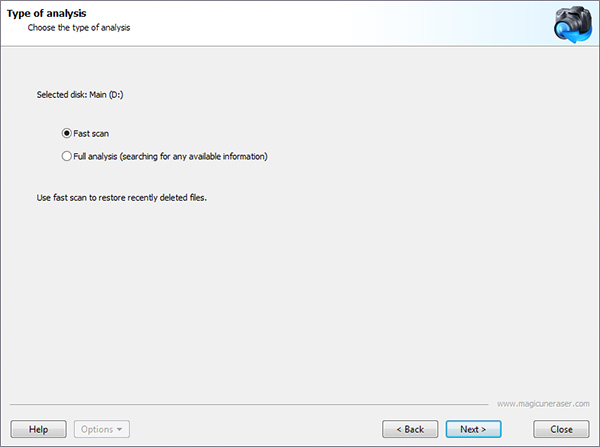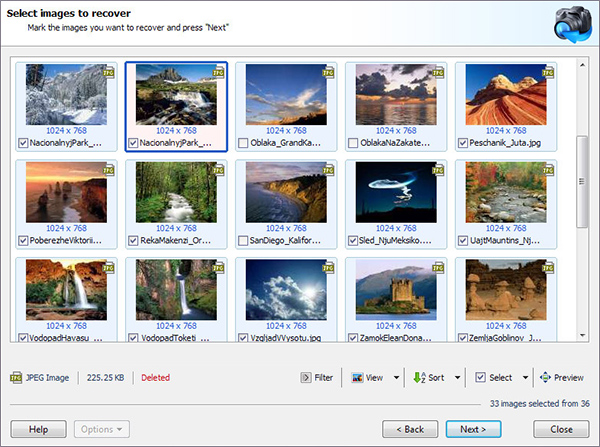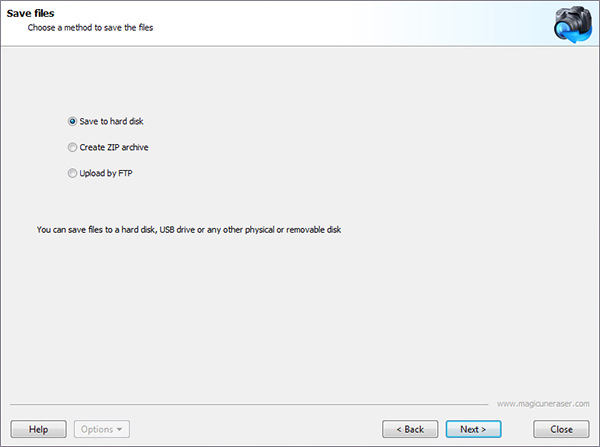 Free download
The free evaluation version of raw photo recovery software comes equipped with advanced picture recovery algorithms, an image browser, and full-size previews – just like the full version. Download your free trial copy!
Tech Specification
Supported File Systems
Windows
NTFS
ReFS
FAT
FAT32
exFAT
HikvisionFS
macOS
Linux
Ext2
Ext3
Ext4
XFS
Btrfs
ReiserFS
ZFS
Unix
Supported Storage Media
HDD
SSHD
SSD
USB flash drive
External USB disk
Memory card
SD card
Compact flash
Internal device storage
Virtual machine disk image
Operating System
Windows 11 / 10 / 8 / 7
Windows Server 2019 / 2016 / 2012 / 2008
Windows Vista / XP
Windows 2003 / 2000 / NT
Hardware Requirements
CPU: X86 or X64 architecture with minimum main frequency 550MHz
RAM: 1 GB or more
The administrative privileges are required
Features Overview
Recovers photos from any media
You can safely use Magic Photo Recovery to recover photos from all types of storage, even if the drive is formatted, corrupted, or inaccessible. Supporting dozens of processed and RAW image formats, Magic Photo Recovery was successfully tested with the many various types of storage media formatted with all revisions of NTFS, ReFS, FAT, exFAT, APFS, HFS+, Ext2/3/4, XFS, Btrfs, ReiserFS, ZFS and UFS file systems. We successfully used the tool to recover photos stored on a variety of hard disks and solid-state (SSD) drives, USB flash cards manufactured by all major makers, as well as all popular types of memory cards, including SD/SDHC/SDXC and their micro and mini versions, Compact Flash cards including the latest high-capacity ones, SONY Memory Stick, as well as a variety of legacy formats (e.g. MMC, xD and similar obsolete formats).
In addition, with certain camera models, Magic Photo Recovery can be used to recover digital pictures and RAW files directly from memory card of your camera. Direct recovery is possible if the camera connected to the PC via a USB cord mounts as a new drive letter.
Restores files from deleted and formatted drives
The deleted photo recovery software supports the recovery from deleted partitions, formatted volumes, and repartitioned hard drives. The tool scans the entire surface of the hard disk or reads the full content of a solid-state drive to reliably detect, locate and read the content of a deleted partition. If the disk has been formatted, the tool can read raw sectors from the disk in an attempt to detect the beginning of multiple known file types. During this process, the tool will not need the file system to be present, and will successfully restore the files even if the file system is emptied by the format operation.
Deleted partitions can be similarly detected by reading blocks of raw data from the disk surface, matching and analyzing raw data structures in an attempt to detect the beginning and size of deleted partitions. Once all partitions are successfully detected, the tool can perform further analysis by accessing their file systems and reading files off deleted partitions. More often than not, deleted partitions are much less of a problem than formatted hard drives or deleted files.
Restores data lost after a virus attack or because of program errors
Information can be lost for many reasons. Virus attacks, application errors, and Windows failures are three of the most common reasons causing the loss of data. Each of these issues can be dealt with by using photo recovery software for PC, although the approach can be different in every case. For example, virus attacks may cause several different types of damage. A virus can simply delete a bunch of files (such as your office documents). Some viruses will attempt to blackmail users by encrypting the content of those files and deleting the originals. In either case, a data recovery tool can undelete the documents and attempt to recover the original files.
Sometimes, malware will interfere with write operations, causing file system corruption and sometimes even rendering the entire disk unreadable. If this is the case, advanced photo recovery software can scan the entire disk surface, extracting all usable information from the disk before you run a scandisk tool. Application, service, and operating system errors may corrupt user data as well as disk system structured; a gallery photo recovery tool can recover files from corrupted partitions.
Recovers all kinds of images and RAW files
Magic Photo Recovery can reliably detect and recover digital images and camera RAW files in a large variety of photographic formats. The complete list of recoverable formats is too long and too boring to print, but rest assured that your images will be recovered whatever the format you've stored them in. To mention just a few, Magic Photo Recovery can successfully recover images in JPEG (JPG), GIF, PNG, TIFF (TIF), BMP, JPEG2000, and several dozen other popular and exotic formats.
Professionals and photo enthusiasts will appreciate the ability of Magic Photo Recovery to recover a variety of RAW formats produced by the most popular camera makers. Magic Photo Recovery can successfully recover RAW files saved by legacy and recent cameras manufactured by Canon, Nikon, SONY, Pentax, Olympus, Panasonic, Casio, Kodak, and several other makers. Again, the exact list of file extensions would be too long and too boring to provide, but files such as CR2, NEF, PEF, RAW, TIF, as well as Adobe Camera RAW (DNG) are definitely supported with a full pre-recovery preview.
Search files based on content (Content-aware analysis)
The entire family of Magic data recovery tools shares a set of sophisticated data recovery algorithms that can search recoverable information based on its content. The technology is called "content-aware analysis" and allows undeleting files that were simply deleted and recovering files stored on formatted, corrupted, and inaccessible disks and memory cards.
Unlike legacy data recovery algorithms that analyze the file system alone, the content-aware analysis looks beyond the file system in its search for recoverable information. The technology reads all sectors on the disk, analyzing raw data to detect characteristic signatures of known file types. If the beginning of a file is detected, the content-aware analysis will then analyze what appears to be a file header in order to calculate the length of the file. Based on this information, the file's exact location on the disk can be derived, and the file itself can be successfully recovered even if no record about it appears in the file system. This allows recovering files from formatted partitions, corrupted, repartitioned, and inaccessible disks.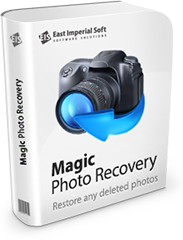 Get Back Your Photos Now!
Purchase our photo recovery software to save your lost information and restore missing images. The program can be used for picture recovery, JPEG recovery, and RAW image recovery by Windows users.
What Others Are Saying
Many thanks guys! I took the wrong turn and deleted a whole lot of pictures I didn't mean to. They were gone from the camera and from the memory card. They meant a lot to me, and this tool brought them all back. Thanks a lot!
Perfect! The photos just disappeared from my SD card… Magic Photo Recovery brought them back! I formatted a memory card… it was filled with pictures a minute ago, empty the next moment. I was able to recover everything.
Kudos to developers! I installed it to a Win7 64-bit PC. I recovered everything I shot yesterday. We shared a single camera to shoot everything, I don't know who pressed the wrong button, but the cam was empty the next morning.
Recommended Products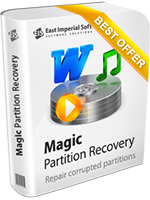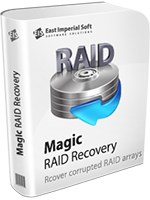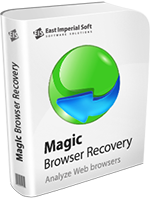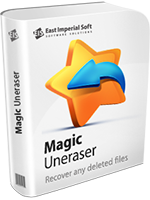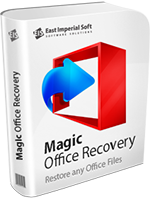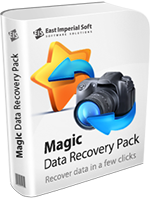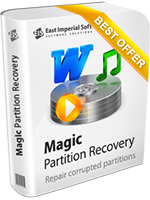 Magic Partition Recovery
Accidentally formatted your hard drive? Deleted or modified its file system? Your system says that partition is corrupted and needs formatting?
Recover lost information, repair broken partitions and rebuild damaged file systems in fully automated mode. No matter how badly damaged your disk is and whether you have a file system on it or it's completely gone, Magic Partition Recovery can carefully recover your files and reconstruct the partition system structures.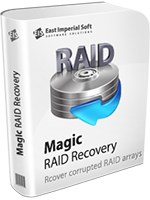 Magic RAID Recovery
Repair corrupted RAID 0, RAID 1, RAID 5, RAID 6, RAID 10 and many other types of arrays by connecting the disks to your computer.
Recover data from single-disk and multi-disk attached storage devices and NAS servers. Extract data from hard drives used in Synology, QNAP, Seagate, Western Digital, D-Link, TerraMaster and Netgear systems.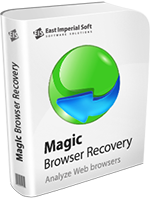 Magic Browser Recovery
Recover information from a wide range of Web browsers. Access stored passwords, bookmarks, browsing history, and social activities.
Magic Browser Recovery will automatically identify Web browsers ever used on the computer and perform a comprehensive scan of your computer's file system and disk surface to recover passwords, bookmarks, browsing history and activities in social networks.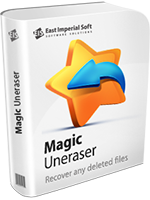 Magic Uneraser
Have you deleted important document MS Office, DVD video, mp3 file or photo? Restore any deleted file using Magic Uneraser!
Magic Uneraser offers fully guided, step-by-step approach to recovering deleted files. Supporting all versions of Windows including Windows 8 and Windows 10, Magic Uneraser allows you to unerase deleted files and recover information from all types of storage media.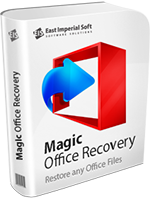 Magic Office Recovery
Deleted an important document? Formatted a disk containing your working files? Windows won't let you open a disk?
Magic Office Recovery can undelete documents and spreadsheets, recovering files from damaged, corrupted, formatted and inaccessible devices. Built-in document integrity checks ensure 100% recoverability, while step-by-step wizards and thumbnail view make the recovery process easy and convenient.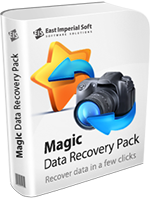 Magic Data Recovery Pack
Recover deleted files, undelete music, unerase movies, documents and pictures with the most advanced file recovery software!
Magic Data Recovery Pack offers the most advanced file recovery capabilities in a single package. Recovering files from all types of storage media, Magic Data Recovery Pack can recover deleted information from all versions and revisions of NTFS, ReFS, FAT, exFAT, APFS, HFS+, Ext2/3/4, XFS, ReiserFS and UFS file systems.