Magic Excel Recovery:
Recover Lost and Deleted Microsoft Excel Spreadsheets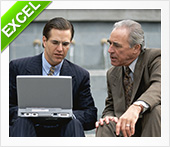 Recover Excel Spreadsheets
Magic Excel Recovery recovers lost and deleted Excel spreadsheets produced by all versions of Microsoft Excel from 6.0 to Excel 2019, as well as OpenOffice spreadsheets. The comprehensive recovery algorithm can quickly undelete deleted Excel spreadsheets or perform a comprehensive search and recovery on damaged, formatted and inaccessible hard drive and other types of storage media. Combining sophisticated recovery features with simple, easy to use interface, Magic Excel Recovery offers great value for money when you need to recover Excel spreadsheets.
Features and Benefits
Magic Excel Recovery recovers Excel spreadsheets in XLS, XLSX, XLA, XLT, OpenOffice ODS and other formats from all types of storage media. Sharing its data recovery algorithms with Magic's top of the line product, Magic Excel Recovery can reliably recover Excel spreadsheets from problematic storage media. If you don't need recovering other office files such as Word documents or Adobe PDF, Magic Excel Recovery offers great value for money, selling for less than Magic Office Recovery.
Recovers Excel Documents
Recovers deleted Excel spreadsheets;
Undeletes Excel files removed from the Recycle Bin or deleted with Shift + Del;
Recovers spreadsheets saved with Microsoft Excel, OpenOffice and other applications;
Recovers files in Microsoft Excel 6 – 2013 formats including XLS, XLSX and other formats;
Recovers OpenOffice spreadsheets;
Content-aware recovery from formatted and corrupted storage media;
Recovers spreadsheets from hard drives, SSD drives, USB pen drives, external storage and memory cards;
Recoverable files are displayed as thumbnail gallery;
Fully visual pre-recovery preview;
Filters out irreparable spreadsheets. Each spreadsheet is checked for consistency before being added to the list of recoverable files.
Low-level File Recovery Engine
Sophisticated file recovery engine shared with Magic's top of the line data recovery product;
Quick scan allows recovering deleted spreadsheets in seconds;
Comprehensive analysis employs low-level access and engages content-aware disk scan;
Proven data recovery engine: tested on a number of corrupted, formatted and inaccessible disks.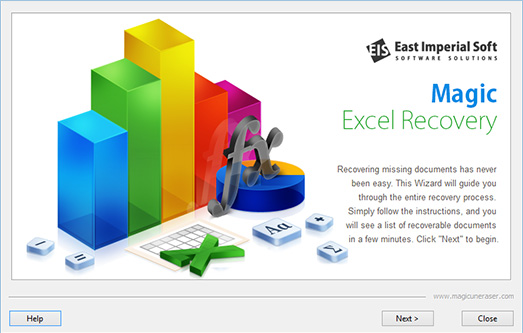 Recovering Excel Spreadsheets Made Easy
Magic Excel Recovery can be used at home or in the office. It requires no learning and no specific skills to operate. Just engage a disk scan, select Quick or Comprehensive Analysis, and you'll see a list of recoverable Excel documents in a few moment. The recoverable files are presented as a thumbnail gallery. Click on a spreadsheet to open a full-size preview. The viewer is built-in, and does not require Microsoft Excel to be installed.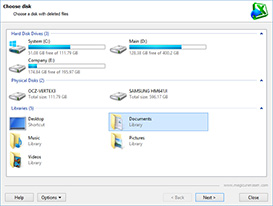 Restore Excel Spreadsheets
from Formatted, Damaged
and Inaccessible Media
Magic Excel Recovery comes with a highly sophisticated data recovery engine borrowed from Magic's top of the line tool. This engine can reliably recover information from all kinds of problematic devices including corrupted and inaccessible memory cards and USB drives, formatted disks and repartitioned hard drives.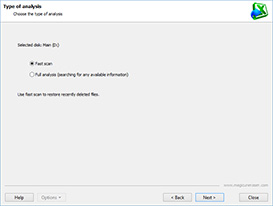 Content-Aware
Analysis
Content-aware analysis is engaged automatically when you choose to scan the disk in Comprehensive mode. Content-aware scan reads the entire content of the device, looking for characteristic patterns identifying Excel documents. If such a pattern is detected, Magic Excel Recovery will determine the location of a file, validate its integrity and add it to the gallery of recoverable documents if the file is indeed recoverable.
Instant Results
with Quick Scan
Deleted an important spreadsheets and want it back now? The Quick Scan mode of Magic Excel Recovery works blazing fast, undeleting spreadsheets faster than it takes you to get them erased!
Supports All Versions
of Microsoft Excel
Magic Excel Recovery supports all types of spreadsheets saved by Microsoft Excel 6.0 through 2013. You can recover XLS, XLSX, and a bunch of other formats.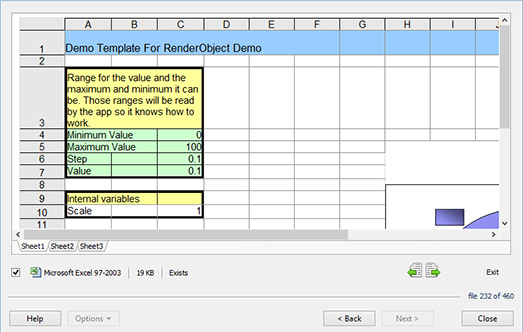 Recovers Excel Spreadsheets from FAT and NTFS Disks
Magic Excel Recovery supports both FAT and NTFS file systems in all variations and revisions. This allows recovering Excel files located on hard drives, USB flash drives and memory cards regardless of the type of a file system they are formatted with.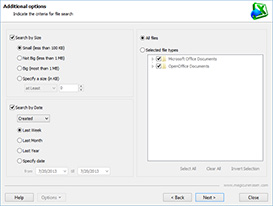 Recovers
OpenOffice Spreadsheets
Magic Excel Recovery is one of the few recovery tools supporting the ODS spreadsheet format by OpenOffice. All versions of OpenOffice and StarOffice are supported.
System Requirements
Magic Excel Recovery requires Intel-compatible platform under 32-bit or 64-bit Windows XP, Vista, Windows 8 or Windows 10. 64 MB of RAM and enough disk space for restoration of files.
Features Overview
Recovers documents from corrupted and inaccessible partitions
Magic Excel Recovery shares its data recovery engine with Magic Partition Recovery, a tool dedicated to recovering information from all types of damaged, corrupted, inaccessible and repartitioned storage media. This highly sophisticated engine allows Magic Excel Recovery to reliably locate and recover documents kept on formatted memory cards, repartitioned hard drives, as well as problematic storage media.
If you see an error reading "Windows cannot access the disk" or suggesting that the drive has no file system and needs to be formatted, this can mean that the file system is corrupted. Magic Excel Recovery can deal with such media by performing a thorough scan looking for any sign of a file system, however corrupted it might be. If a file system is found, the tool can then parse its records and extract available information. If no file system is discovered, a content-aware search is performed, reading the entire disk surface and looking for characteristic file signatures typically encountered in document formats. A combination of these methods enables reliable document recovery from badly damaged, corrupted and inaccessible disks.
Restores files from deleted and formatted drives
The data recovery tool supports the recovery from deleted partitions, formatted volumes and repartitioned hard drives. The tool scans the entire surface of the hard disk or reads the full content of a solid-state drive in order to reliably detect, locate and read the content of a deleted partition. If the disk has been formatted, the tool can read raw sectors from the disk in an attempt to detect the beginning of multiple known file types. During this process, the tool will not need the file system to be present, and will successfully restore the files even if the file system is emptied by the format operation.
Deleted partitions can be similarly detected by reading blocks of raw data from the disk surface, matching and analyzing raw data structures in an attempt to detect the beginning and size of deleted partitions. Once all partitions are successfully detected, the tool can perform further analysis by accessing their file systems and reading files off deleted partitions. More often than not, deleted partitions are much less of a problem than formatted hard drives or deleted files.
Content-aware analysis recovers files deleted months and years ago
Content-aware analysis is the most comprehensive recovery mode available in any product. In this mode, Magic Excel Recovery can recover information that was deleted months and years ago. In addition, content-aware analysis is used to recover information in the most difficult cases such as formatted hard drives, corrupted and inaccessible storage media or devices that cannot be accessed with Windows.
Content-aware scan is automatically engaged when you select Comprehensive Analysis. In this mode, Magic Excel Recovery scans the entire disk surface in low level, reading the entire content of the device looking for characteristic signatures that would give away the presence of a recognized file type. If a familiar signature is detected, Magic Excel Recovery reads the rest of the data, analyzes the file header and attempts to determine the exact physical location of the file. Unlike Quick Scan, content-aware analysis does not rely solely on the file system, and will work reliably even if there is no file system on a disk or if the file system is severely damaged.
100% recovery guarantee
Magic Excel Recovery is not just another "undelete" tool. Instead of looking for office documents by extension, Magic Excel Recovery has deep understanding of data formats and internal structures of those files. Due to the way Windows handles deleted information, some blocks of data previously occupied by the deleted document might be overwritten with other data before a recovery attempt is made. Such files, even if recovered, will be unusable.
There are many more corrupted remnants on the disk than documents that are truly recoverable, which could easily create a mess and clutter the list of recoverable files. Magic Excel Recovery performs an obligatory integrity check before adding a file to the list of recoverable documents, validating the document's headers and internal structures for consistency. This final check ensures that the file, once recovered, will work without problems when you open it with an editor. As a result, we give a 100% guarantee that every document that makes it to the list of recoverable files is actually fully recoverable.
Restores data lost after a virus attack or because of program errors
Information can be lost for many reasons. Virus attacks, application errors and Windows failures are three of the most common reasons causing the loss of data. Each of these issues can be dealt with by using a data recovery tool, although the approach can be different in every case. For example, virus attacks may cause several different types of damage. A virus can simply delete a bunch of files (such as your office documents). Some viruses will attempt to blackmail users by encrypting the content of those files and deleting the originals. In either case, a data recovery tool can undelete the documents and attempt to recover the original files.
Sometimes, malware will interfere with write operations, causing file system corruption and sometimes even rendering the entire disk unreadable. If this is the case, a data recovery tool can scan the entire disk surface, extracting all usable information from the disk before you run a scandisk tool. Application, service and operating system errors may corrupt user data as well as disk system structured; a data recovery tool can recover files from corrupted partitions.
What Others Are Saying
After trying several free undelete tools, I found Magic Excel Recovery. It was the only one able to recover Excel spreadsheets I had on my computer. Only used it once so far, but may as well use it in the future! Thank you for a great tool!
We looked at a number of office recovery tools, and choose this one because it delivers the best performance for the price. We only used it for one occasion, so we could not justify paying double its price for a more expensive tool.
Magic Excel Recovery did a great job on finding Excel spreadsheets deleted some time ago. It made the recovery easy with its simple, clean layout and fast operation. I will not hesitate buying other products made by your company.
Recommended Products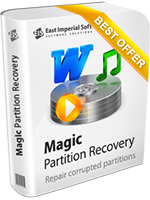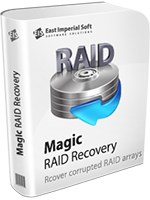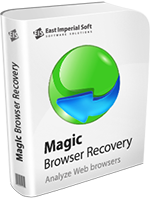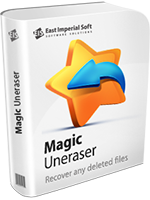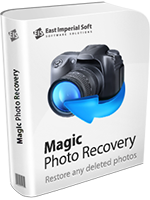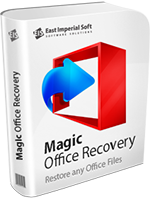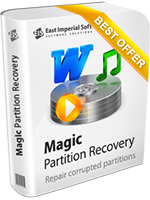 Magic Partition Recovery
Accidentally formatted your hard drive? Deleted or modified its file system? Your system says that partition is corrupted and needs formatting?
Recover lost information, repair broken partitions and rebuild damaged file systems in fully automated mode. No matter how badly damaged your disk is and whether you have a file system on it or it's completely gone, Magic Partition Recovery can carefully recover your files and reconstruct the partition system structures.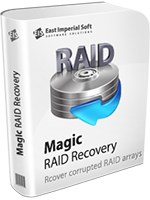 Magic RAID Recovery
Repair corrupted RAID 0, RAID 1, RAID 5, RAID 6, RAID 10 and many other types of arrays by connecting the disks to your computer.
Recover data from single-disk and multi-disk attached storage devices and NAS servers. Extract data from hard drives used in Synology, QNAP, Seagate, Western Digital, D-Link, TerraMaster and Netgear systems.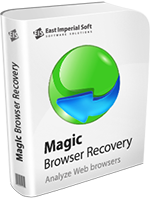 Magic Browser Recovery
Recover information from a wide range of Web browsers. Access stored passwords, bookmarks, browsing history, and social activities.
Magic Browser Recovery will automatically identify Web browsers ever used on the computer and perform a comprehensive scan of your computer's file system and disk surface to recover passwords, bookmarks, browsing history and activities in social networks.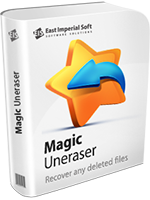 Magic Uneraser
Have you deleted important document MS Office, DVD video, mp3 file or photo? Restore any deleted file using Magic Uneraser!
Magic Uneraser offers fully guided, step-by-step approach to recovering deleted files. Supporting all versions of Windows including Windows 8 and Windows 10, Magic Uneraser allows you to unerase deleted files and recover information from all types of storage media.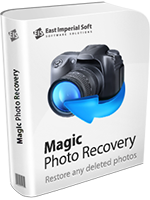 Magic Photo Recovery
Recover all types of images quickly and reliably! Magic Photo Recovery recovers deleted photos from hard drives, memory cards or digital cameras.
Magic Photo Recovery makes digital photo recovery easy. The fully guided, step-by-step file recovery wizard allows unerasing deleted photos completely automatically. You can recover files from healthy and damaged hard disks and digital cameras, corrupted and formatted memory cards, etc.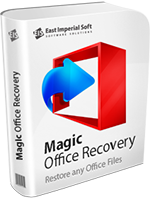 Magic Office Recovery
Deleted an important document? Formatted a disk containing your working files? Windows won't let you open a disk?
Magic Office Recovery can undelete documents and spreadsheets, recovering files from damaged, corrupted, formatted and inaccessible devices. Built-in document integrity checks ensure 100% recoverability, while step-by-step wizards and thumbnail view make the recovery process easy and convenient.