Magic Partition Recovery FAQ. How to recover deleted files on your own
Published: June 28, 2017
Updated: September 5, 2021
Magic Partition Recovery is one of the best developments by East Imperial Soft, designed to restore data in a Windows environment. We are rightfully proud of the wide range of possibilities that this program provides. The support department receives a lot of questions about this product every day, and this is not surprising, as Magic Partition Recovery has become an absolute favorite with our users. In this article we want to answer the most frequently asked questions.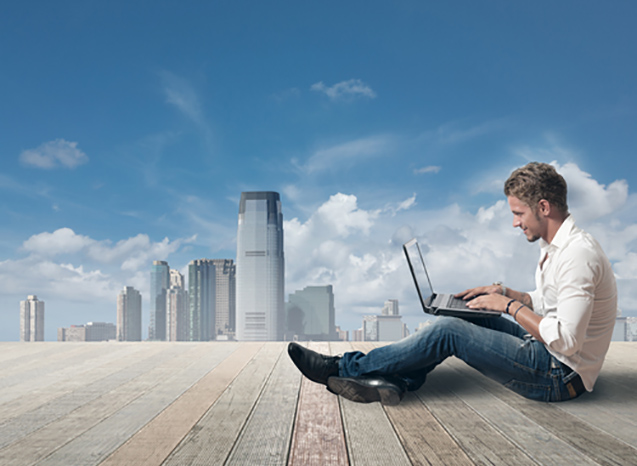 Q: Can I restore my files by myself?
Certainly. The simple Explorer-like interface makes things easier for the user. Thanks to the convenient recovery wizard, the use of the program does not cause any issues in the process. Our clients can easily and quickly restore their deleted files themselves.
Q: How do I know that the program found exactly the files I was looking for?
You can see the file names, size, type and click on the found files to view them. After that, you choose what you want to save. To do it, you need to activate the program. Registration data comes to your e-mail immediately after the purchase from the developer's official website, www.magicuneraser.com.
Q: What types of files can I restore using Magic Partition Recovery?
Magic Partition Recovery restores absolutely any types of files. Deleted data can be recovered from different types of media, including hard disks, USB drives and digital camera memory cards.
There are following data recovery methods:
1. Each file on the computer, even a deleted one, is identified by a record in a table called the Master File Table or MFT. The MFT entry tells the computer the name of the file, as well as the disk space where the file is stored. Magic Partition Recovery reads these MFT records to find and recover deleted or lost files.
2. In some cases, MFT records may become damaged or destroyed. In this situation, Windows does not have any reference information to use in search of deleted or lost files. One of the main features of Magic Partition Recovery is the ability to build FAT and NTFS file systems, which could be badly damaged, overwritten or simply absent from the disk.
In order to restore the original file system, Magic Partition Recovery performs analysis of the entire surface of the disk, finds every deleted partition and creates a file table for it. If there is no file system on the disk, the program will create a new one, based on what files were detected on your media.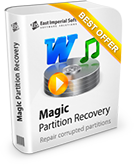 Magic Partition Recovery
Accidentally formatted your hard drive? Deleted or modified its file system? Try Magic Partition Recovery for free!
Q: What are the risks when searching for and downloading software from the Internet?
1. When you download programs from the Internet to your computer, you need to make sure that the file comes from a reliable source, no matter what functions the software performs. That is, you must follow the basic security policy for your computer. This will protect you from things like viruses. When downloading programs from the Internet you are constantly exposed to risks. Our software is absolutely safe for your computer.
2. If you are looking for data recovery software, you need to make sure that the software you are using does not change the contents of the disk you are viewing.
3. There are also situations when deleted data cannot be recovered, as each case of file loss is unique. Therefore, you need to make sure that the software will restore your data even before you pay the money. Magic Partition Recovery provides an opportunity to make sure that the tool will restore the data specifically in your case. You can try the program for free before buying.
Q: Can I use Magic Partition Recovery in the future? What if I suddenly need to recover deleted data again?
Yes, after purchasing the Magic Partition Recovery registration key, you can use it again and again. Software licenses for products by East Imperial Soft are not limited by the time of use.
Q: What if I do not understand where to download and how to install the program? How do I know which program I need?
If you need help with using our products or you do not know how to recover deleted data correctly, just contact us and we will respond immediately. Our specialists are available around the clock. You can contact us by filling in the online form, by sending an email or by calling us.