East Imperial Soft
October 25, 2017
How to restore an unsaved Word document Word
In one of the previous articles, we have already considered how to restore documents and spreadsheets. If you find you do not save the document on which for a long time and worked hard, I assure you, no reason for concern. After all, there are several methods by which you can restore both an unsaved or accidentally deleted or lost document.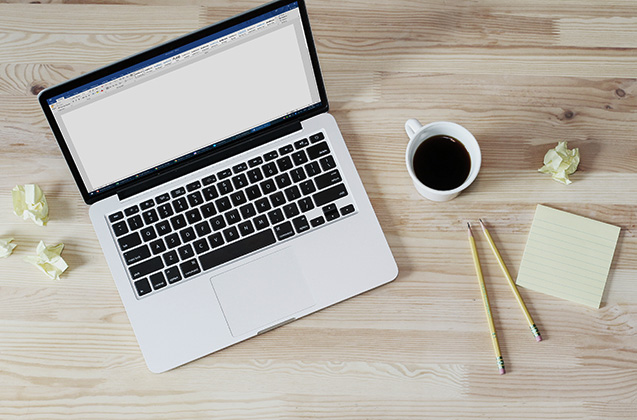 Recover an unsaved Word document
1. Select the "File" menu. Further "Information". Click on "Document Management".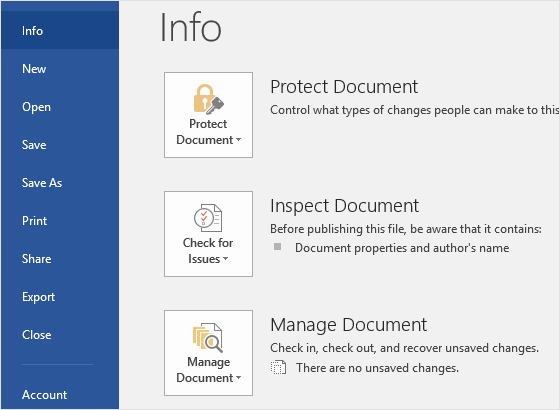 2. Select "Recover unsaved documents"
3. Next, you will see the "Open" window, which displays a list of unsaved Word documents. Select the document that you want to restore, and click the "Open" button.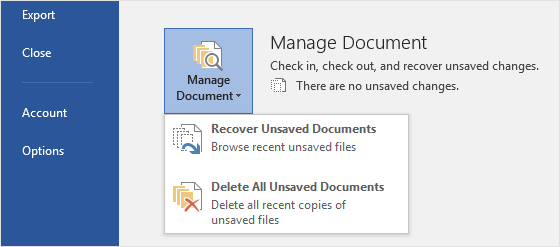 4. Click on "Save As" and save the Word document. You not only quickly restore the document, but also save it for future access.
Quite often the user finds himself in a similar situation: accidentally closing a previously saved document, but the last changes are not saved. Microsoft Word will help you to restore the last 10 minutes of your work. You can also change the auto-save time in the settings.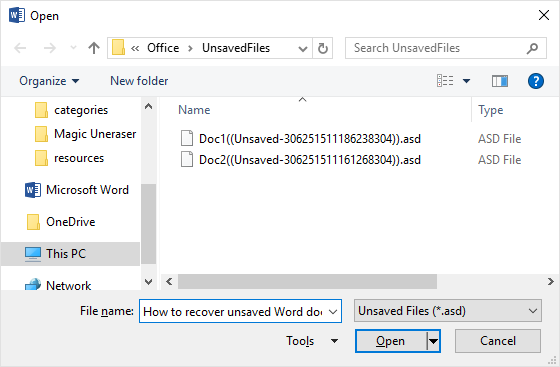 1. Go to the "File" / "Document Management" menu.
2. Locate and click the latest version of AutoSave to restore the last changes made to the document.
Change the settings for automatically saving files
Microsoft Word automatically saves backups of files at intervals of 10 minutes. If you want to change the frequency with which office applications automatically save a recoverable copy of your document, follow these steps.

1. The "File" menu. Select "Settings".
2. Click the Save button on the left side.
3. In the "Save documents" section, the minutes of auto-saving change.

When finished, click "OK".
You can also restore a document deleted for other reasons by using data recovery software, such as Magic Office Recovery or Magic Partition Recovery. These programs restore documents, spreadsheets and other files created in Microsoft Office applications such as Word and Excel, as well as documents in the formats OpenOffice and Adobe PDF. Utilities are extremely easy to use. Step-by-step instructions of the wizard will help you instantly master the process of recovery. The deleted documents will be displayed in a window similar to the standard explorer window, in the form of gallery thumbnails.
It is important not to install the program to restore data to the same disk on which your lost file is located. This will help prevent the overwriting of the file, as a result of which it will be lost forever.
Trial versions of all our products can be downloaded and tested for free here: www.magicuneraser.com
If you like them, you can purchase a license here.