How to Restore the File System of a Hard Drive
East Imperial Soft works hard to ensure permanent development and improve both features of its software products and its website content. In our blog, we offer easy and most informative answers to most frequently asked questions from users.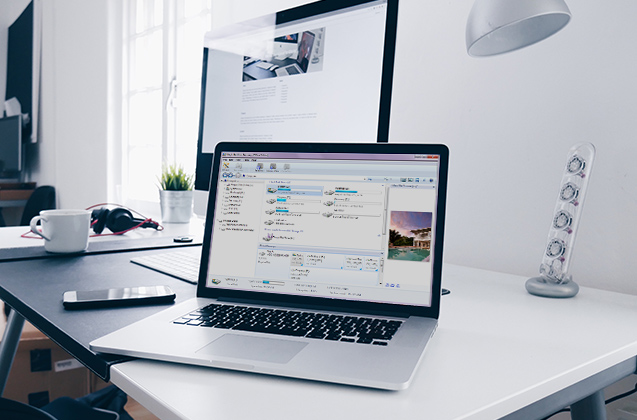 In one of the previous articles we have already told you how to restore the file system of a hard drive. However, this topic remains very popular. That is why we decided to publish some extra material about it.
So, what can you do when the disk file system is corrupted?
The file system determines the format of contents and how the information is stored physically, grouped into clusters called files. That is, it's the part of the operating system that provides you with a convenient interface for management of data stored on the hard drive. If the disk file system is corrupted, you cannot get access to the data. When trying to access a disk with damaged file system in Windows File Explorer, you can encounter the following errors: "The file or directory is corrupted and unreadable" or "The disk structure is corrupted and unreadable." Otherwise, such disk may not be available in the list of volumes within your operating system.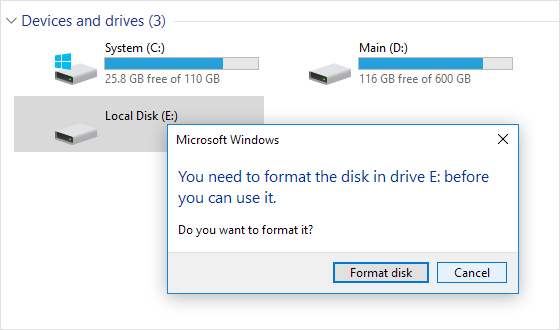 Is it possible to recover files in such a situation? How can you recover data from the disk on your own, if the file system is corrupted?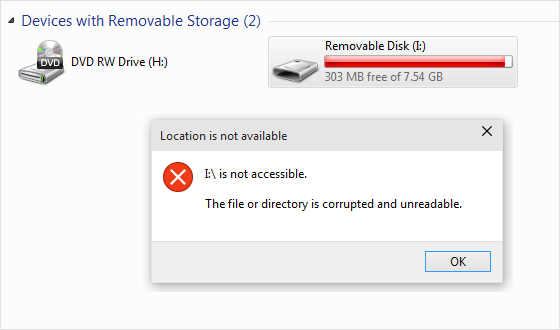 First of all, the operating system will suggest you to format the damaged partition. You should not agree to do that. However, if you did agree to format the disk already, don't worry. Of course, in this case the recovery process will be more complicated and it will consist of two stages: recovering all data found in the faulty partition, followed by restoring the file system itself.
In this case, what you need is a simple but versatile tool to cope with all the tasks. With complicated algorithms and cutting-edge technology combined, Magic Partition Recovery is still easy-to-use and comprehensible. You don't need to have lots of experience and knowledge about data recovery – this utility will do everything for you. Its interface is simple and looks like Windows File Explorer, so you can browse your disks, folders and deleted files just as easy as you do it every day when dealing with actualy existing files in your computer. The program restores the logical structure of the disk which makes it possible to recover files even when the file table is corrupted beyond repair or missing.
You can download Magic Partition Recovery from the developer's official website: www.magicuneraser.com. Follow the detailed guide below:
Step 1: To recover data, install and run Magic Partition Recovery, then select the hard drive analysis module.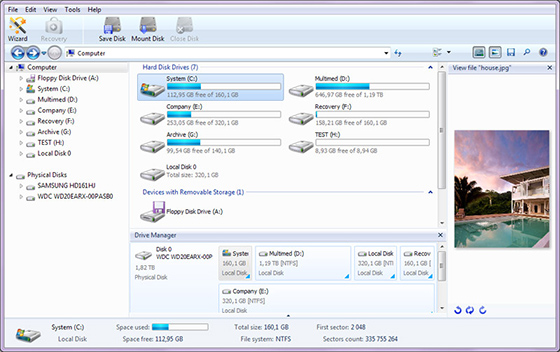 Step 2: Select the disk with the corrupted file system and analyze it.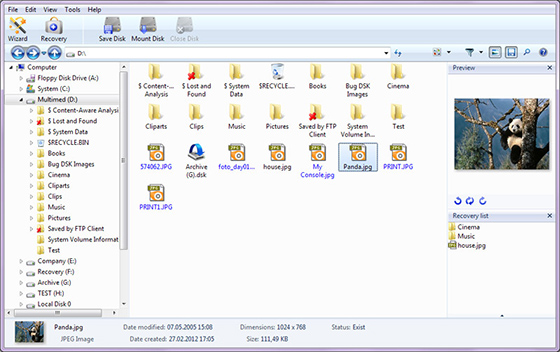 The scanning process may take some time as the software finds and puts together every file stored in the damaged partition.
East Imperial Soft
November 25, 2017