File and Data Recovery after Reinstalling Windows
Published: September 8, 2017
Updated: March 20, 2022
One of the most frequently asked questions from our users is how to recover files after reinstalling Windows 10. It is a common issue, especially if you store your files on the same partition with your Windows OS. In this article, we would like to explain how to recover files from a hard drive after reinstalling Windows as simple as possible. We really hope that this information will be useful for you.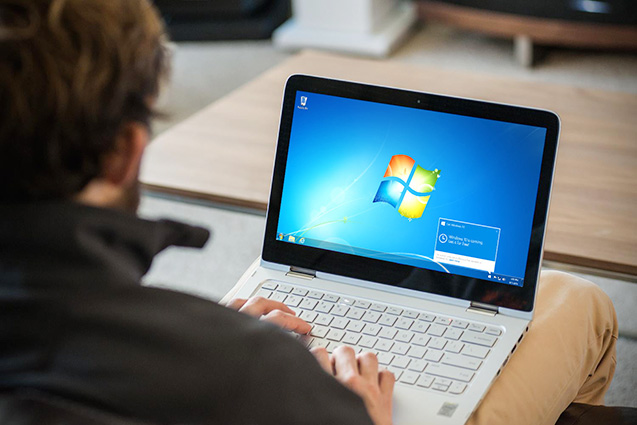 Why Reinstall Windows in the First Place?
A clean installation of Windows can help you solve a wide variety of problems. First, it will help you get rid of all the malware you might've contracted surfing the Internet. Second, this is a solution to various system issues, so if you don't know what makes your PC slow or lagging, this will definitely solve the problem without the need to troubleshoot before that.
However, the process of Windows reinstallation can cause specific problems as well. Some issues you might encounter include:
Lack of space on your device;
External hardware incompatibility;
Software incompatibility (third-party drivers, antivirus, etc.).
As a result, you might lose the ability to use your device to the fullest, lose access to some programs, or damage your partitions and lose data.
Fortunately, if you're asking, "Can I recover data after reinstalling Windows?" the answer is a resounding yes. Let's take a look at some methods of data recovery after reinstalling Windows 10.
How to recover data after reinstalling Windows
First, we want to remind you that in most cases, deleted files can be restored. We have already written about it in one of our articles. Even if you have emptied the Recycle Bin or pressed the Shift + Del keys, the files are still on the hard drive – they just need to be found and restored.
Quite often, there are situations when after reinstalling Windows on the computer, users understand they failed to copy their personal files from the system disk to any other media. Yet, even in this case, you can restore deleted data if certain conditions are met. Let's look at them.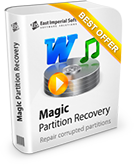 Magic Partition Recovery
Top of the line data recovery tool to extract information from damaged, formatted and inaccessible disks.
Get Back to the Previous Restore Point
The first method of file recovery after Windows reinstall is to revert your whole system to the point before the installation. While this might defeat the purpose of reinstallation, it will help you save the files you lost. After that, you can perform the Windows system installation again, this time with files saved safely in a backup file.
Here's how to recover files after reinstalling Windows 10 by reverting to another restore point:
Step 1: Press Win+R;
Step 2: Enter rstrui.exe to open the System Restore menu;
Step 3: Choose the different restore point option;
Step 4: Select the restore point from the history and click Next.
Restore the Files from the Windows Backup File History
If you've already asked yourself a question, "Can I recover my files after reinstalling Windows" you might've considered making a Windows backup of your important data. If you've made this smart decision, here's how you can recover the files you've lost during the Windows reset:
Step 1: Open Settings;
Step 2: Select the Update & Recovery option;
Step 3: Pick the File History menu from the selection;
Step 4: Choose the Backup option;
Step 5: Recover the files with the Backup from File History option.
Use a Third-Party Software, like Magic Partition Recovery
Another way of how to recover files from a hard drive after reinstalling Windows is to use software specifically designed for it. There are multiple solutions on the market made for this case; we recommend using Magic Partition Recovery as a trustworthy and effective data recovery solution.
To recover lost files:
Minimize the information stored on the disk of your computer.
Prepare additional media (for example, a USB flash drive or an external hard drive). Magic Partition Recovery will be installed on such media, and the recovered data will also be saved there.
Note: We are fully aware that these actions are very troublesome and time-consuming, but the process of recovering data after reinstalling the operating system is complicated and depends largely on how serious your intentions are.
Your solution for data recovery after reinstalling Windows
The professional utility Magic Partition Recovery is designed for both novice users and professionals. The user interface of this program is quite convenient and easy to use, which makes it an ideal solution for most users when recovering deleted files.
One of the main features of Magic Partition Recovery is the ability to build file systems. In order to restore the original file system, Magic Partition Recovery performs analysis of the entire surface of the disk and finds each deleted partition to create a file table for it. If the file system is absent from the disk, the program will create a new one based on what files were detected on your media.
Magic Partition Recovery has been tested on many different types of media. Also, the product works equally well with media of any size.
When recovering lost files after reinstalling Windows, we recommend that you use the "Deep analysis" function.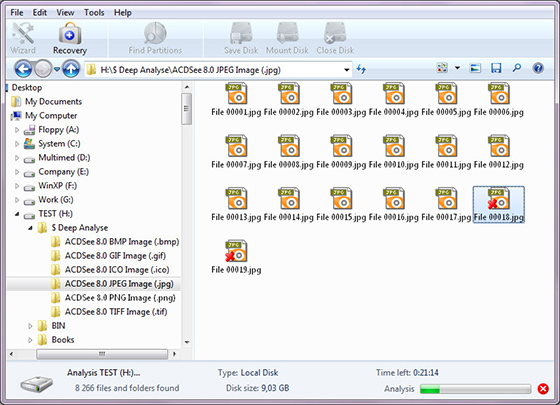 The program will create a folder "Content-Aware analysis", where it will add found files, sorting them by extension. Use the "Search" option to find the required file. For convenience, use the "Filter" option to see only deleted files. Use the right pane to restore the required files.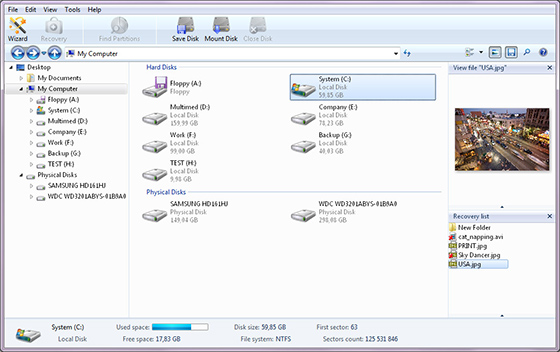 The "View" option allows you to view the contents before recovering deleted files.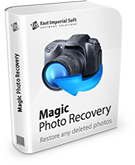 Magic Photo Recovery
Recover all types of images quickly! The program recovers deleted photos from hard drives, memory cards or digital cameras.
Final Thoughts
The question of can you recover files after reinstalling Windows has been around for years for multiple versions of the OS. While Microsoft has introduced certain built-in solutions for the issue, in some cases, they remain far less effective than what users wish for.
That's why Magic Partition Recovery is the best tool for the issue. Not only is it easy to use, but it is also effective and efficient. Start using Magic Partition Recovery now, and don't be afraid to lose your important files ever again!
FAQ
Yes, there are several ways you can get your files back. You can revert to the previous restore point in Windows history. Recovering files from Windows Backup history might help. You can also use third-party data restoration software to recover lost or corrupted data.

Check out Magic Photo Recovery, the photo recovery tool from East Imperial Soft, if you need help with recovering deleted or corrupted image files.