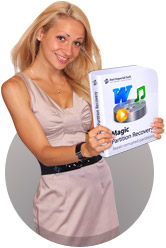 About Us
Founded in 2002, East Imperial Soft is a software company dedicated to the development of various data recovery products for Microsoft Windows.
We are proud to make use of our research abilities, technical skills, and expertise in data recovery to serve our customers. Our research and development facility employs a team of dedicated professionals who design, develop and distribute top-quality software products. Our customer support team provides customers with supreme service.
Our Mission
Our mission is to ensure the utmost safety of your valuable data in the most seamless and convenient way. East Imperial Soft builds software solutions that help people locate and restore lost, missing, and even damaged files of all formats.
Values
We put a lot of value into producing easy-to-use software with a simplistic design. Our tools can be used without any technical skills and at the same time solve complex issues.
Expert Areas
Quick data recovery of all types;
Content-aware analysis;
Analysis of RAID arrays;
Browser history recovery.
Why Us
170 million
of trusted users
Our Products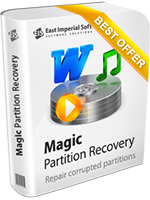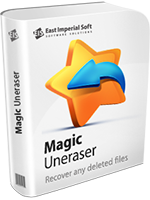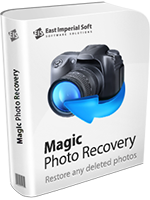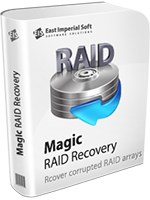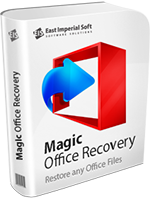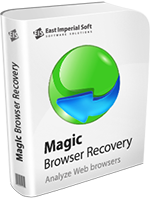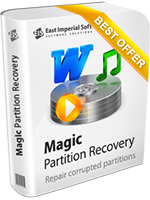 Magic Partition Recovery
Accidentally formatted your hard drive? Deleted or modified its file system? Your system says that partition is corrupted and needs formatting?
Recover lost information, repair broken partitions and rebuild damaged file systems in fully automated mode. No matter how badly damaged your disk is and whether you have a file system on it or it's completely gone, Magic Partition Recovery can carefully recover your files and reconstruct the partition system structures.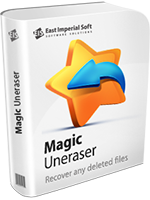 Magic Uneraser
Have you deleted important document MS Office, DVD video, mp3 file or photo? Restore any deleted file using Magic Uneraser!
Magic Uneraser offers fully guided, step-by-step approach to recovering deleted files. Supporting all versions of Windows including Windows 8 and Windows 10, Magic Uneraser allows you to unerase deleted files and recover information from all types of storage media.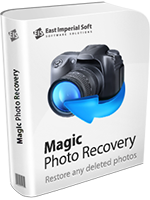 Magic Photo Recovery
Recover all types of images quickly and reliably! Magic Photo Recovery recovers deleted photos from hard drives, memory cards or digital cameras.
Magic Photo Recovery makes digital photo recovery easy. The fully guided, step-by-step file recovery wizard allows unerasing deleted photos completely automatically. You can recover files from healthy and damaged hard disks and digital cameras, corrupted and formatted memory cards, etc.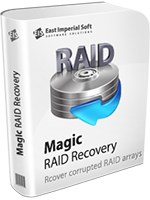 Magic RAID Recovery
Repair corrupted RAID 0, RAID 1, RAID 5, RAID 6, RAID 10 and many other types of arrays by connecting the disks to your computer.
Recover data from single-disk and multi-disk attached storage devices and NAS servers. Extract data from hard drives used in Synology, QNAP, Seagate, Western Digital, D-Link, TerraMaster and Netgear systems.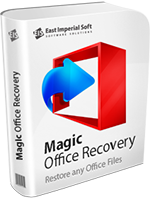 Magic Office Recovery
Deleted an important document? Formatted a disk containing your working files? Windows won't let you open a disk?
Magic Office Recovery can undelete documents and spreadsheets, recovering files from damaged, corrupted, formatted and inaccessible devices. Built-in document integrity checks ensure 100% recoverability, while step-by-step wizards and thumbnail view make the recovery process easy and convenient.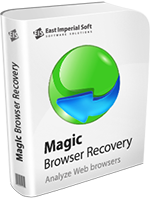 Magic Browser Recovery
Recover information from a wide range of Web browsers. Access stored passwords, bookmarks, browsing history, and social activities.
Magic Browser Recovery will automatically identify Web browsers ever used on the computer and perform a comprehensive scan of your computer's file system and disk surface to recover passwords, bookmarks, browsing history and activities in social networks.
Reselling Our Products
We welcome all distributors. Resellers qualify for a 30% commission on all referrals.
If you are interested in reselling, promoting, or distributing our products, sign up as an affiliate with our affiliate program.
Need more information about becoming or working as an affiliate? Just contact us, and we'll be happy to provide you with all the details.
Contacting Us
24/7 Customer Support
Our customer care specialists are available around the clock to handle all requests immediately. You're welcome to contact us by submitting an online form, emailing us, or simply calling.
Absolute Safety
We know how to treat damaged disks and work with corrupted information to ensure maximum integrity and recoverability. All access to storage media being recovered is performed in strict read-only mode.
Years of Experience
Our experience helps us solve complex issues and handle severe cases. We design tools that treat damaged disks and handle corrupted information ensuring maximum data integrity and recoverability.