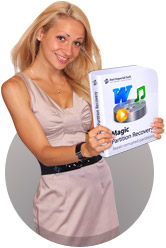 About
Founded in 2002, East Imperial Soft is a software company dedicated to the development of various data recovery products for Microsoft Windows.
We are proud to make use of our research abilities, technical skills and expertise in data recovery to serve our customers. Our research and development facility employs a team of dedicated professionals who design, develop and distribute top-quality software products. Our customer support team provides customers with supreme service.
Reselling Our Products
We welcome all distributors. Resellers qualify for a 30% commission on all referrals.
If you are interested in reselling, promoting or distributing our products, sign up as an affiliate with our affiliate program.
Need more information about becoming or working as an affiliate? Just contact us, and we'll be happy to provide you with all the details.
Contacting Us
701 Brickell Avenue,
Miami, Florida,
33131
USA
PO Box 025250 #201
Miami, FL
33102-5250
USA/Canada (Toll Free)
+1 (888) 225-20-40
Italy (GMT+01:00)
+39 (069) 480-14-44
Russia (GMT+04:00)
+7 (499) 403-14-84
Ukraine (GMT+03:00)
+38 (095) 554-84-44
24/7 Customer Support
Our customer care specialists are available around the clock to handle all requests immediately. You're welcome to contact us by submitting an online form, sending us an email or simply calling.
Absolute Safety
We know how to treat damaged disks and how to work with corrupted information to ensure maximum integrity and recoverability. All access to storage media being recovered is performed in strict read-only mode.
Years of Experience
Our experience helps us solve complex issues and handle severe cases. We know how to design tools that treat damaged disks and handle corrupted information ensuring maximum data integrity and recoverability.