East Imperial Soft
September 21, 2017
How to recover deleted files from USB flash drive
If you find that the files on the flash drive have been deleted, we strongly recommend that you do not use the USB flash drive until you use the software to restore the data. Let's look at the details that need to be considered.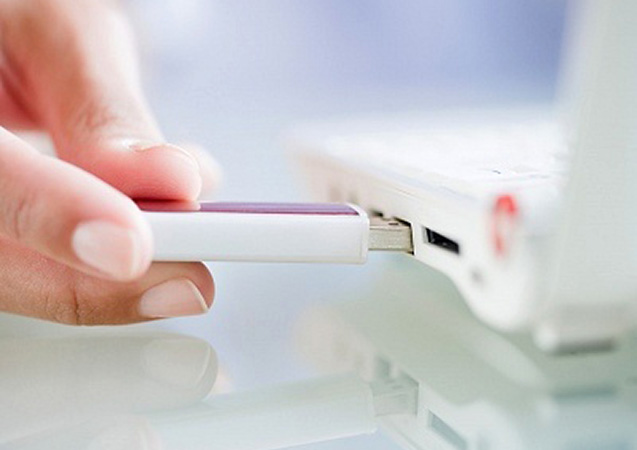 Do not use the USB flash drive for its intended purpose, do not write or copy new files to the media. This will increase the chances of further recovery. The more information will be written on the USB flash drive before it is restored, the less chance that the deleted files will be restored.
When recovering files, do not install the program on a USB flash drive that contains deleted files. Install the program on another disk or removable device.
Fortunately, in many cases, files can be returned. Magic Partition Recovery is a new generation program. By analyzing and scanning the flash drive, the utility can restore all deleted files.
To recover deleted files from the USB flash drive – connect it to the computer, after which it appears in the list of connected devices. To start the analysis, select the disk with the deleted files.
You can stop the process of file recovery by clicking the "Stop" button, however we recommend that you wait until the program finishes the operation by analyzing the entire disk.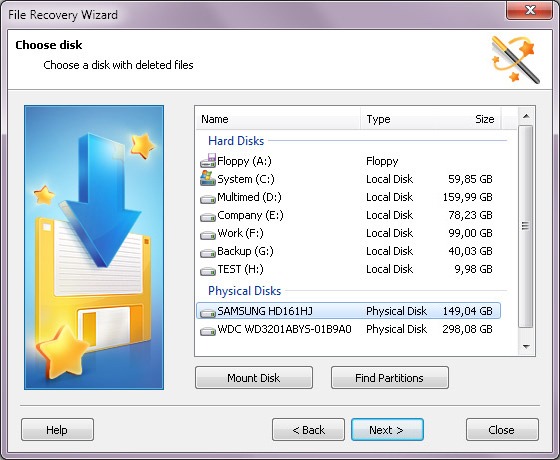 After the analysis, the program displays the list of folders on the selected disk. Selecting the desired folder on the left, you can view its contents on the right side.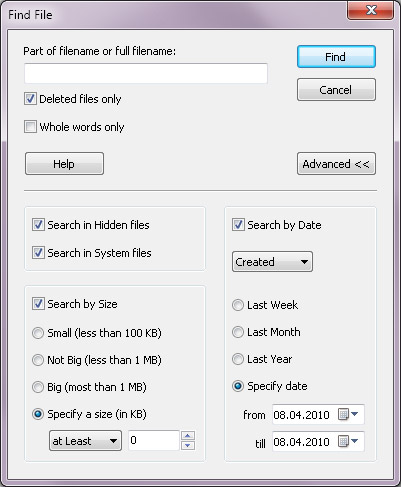 Use the "Search" option to find the required file.
For convenience, use the "Filter" option to see only deleted files. Use the right pane to restore the required files.
If the "View" option is active, the contents of the file will be displayed immediately when the file is selected.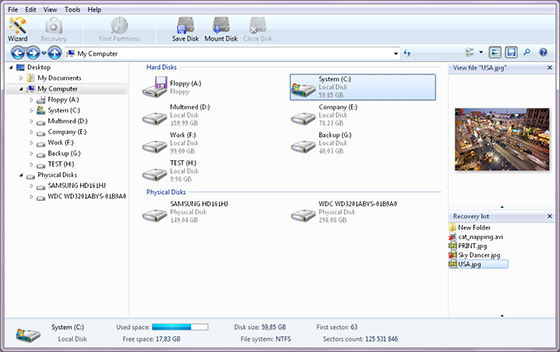 In the right part, select the files or folders that you want to restore, on the panel, click the Restore button. The file recovery window appears. You can select the folder where you want to restore the deleted files.
Download Magic Partition Recovery utility from the official developer website: www.magicuneraser.com