How to Recover Files from an Android SD Card using a PC
Published: November 4, 2016
Updated: April 20, 2022
The Android operating system is one of the most popular in the world, and today there are more than 2.5 billion users of Android devices globally. Each user stores important data both on the device's internal memory and SD cards, which are an economical way to expand the device's memory.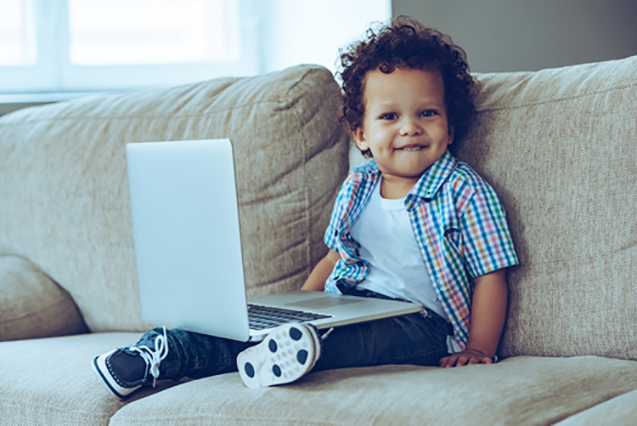 However, like any other storage medium, it can fail, which will lead to the loss of data that needs to be restored somehow. This article will explain the basic concepts of the work of SD cards, the main reasons for data loss, and how to recover deleted files from an SD card on Android.
Must-Know Things Before You Recover Files From an SD Card on Android
First, it is worth starting with the basics of SD cards and how they work on Android. Understanding all the nuances before conducting Android SD card data recovery is vital.
Many Android devices (with few exceptions) are equipped with a MicroSD slot. Installing an SD card is a cheap and easy way to expand your phone's storage capacity. In modern versions of Android, SD cards can only be used for certain purposes, such as storing music, pictures, and videos.
Some applications can keep some of their data on an SD card. For example, many offline navigation apps can store downloaded maps on an SD card; some larger games can keep their files on the external SD, and so on.
Most importantly, you can easily configure your device to save all pictures and videos captured by the phone's camera onto the SD card.
In the previous article, we have already briefly considered the features of the Android operating system. Let's talk about the file system.
Unlike the internal storage, Android uses a standard FAT file system for SD cards. For micro SDHC cards (4, 8, 16, and 32 GB), the standard requires using FAT32, while larger SDXC cards (64, 128, and 200 GB) are formatted with exFAT.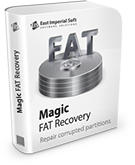 Magic FAT Recovery
Optimized for recovering data from damaged FAT disks, this tool is perfect for flash and memory card recovery.
What are the differences between FAT32 and exFAT?
FAT32 is a desktop file system that goes back to the ancient Windows 95 OSR2. This file system was designed to help use hard drives larger than 2 GB (yes, that's two gigabytes, not terabytes!). FAT32 is simple, lightweight, and easy on resources with no journaling, security features, and other features many modern file systems have.
In practical terms, FAT32 is very limited. In particular, it limits the maximum file size to only 4 GB. With many full HD movies being larger than that, FAT32 became impractical.
To overcome the limitations of the aging FAT32, Microsoft has developed a new file system from scratch. exFAT supports huge volumes and file sizes. exFAT is the de jure and de facto standard for SDXC and micro SDXC cards, so any 64 GB and larger cards come pre-formatted with exFAT (as per official specifications).
However, exFAT is legally restrictive. Microsoft has never released the complete exFAT file system specification. The company collects licensing fees from companies who wish to include exFAT support into their products and filed numerous patents that make re-implementing exFAT functionality extremely difficult without violating at least one of them.
For this reason, exFAT (and 64 GB SD cards) is not supported in many entry-level devices. However, many users still want to know how to format an SD card to exFAT despite all the limitations.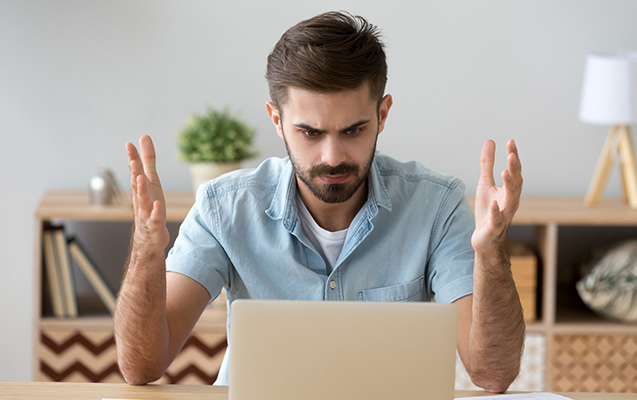 Common Data Loss Causes
Although SD cards look pretty simple in their device, this does not imply that there are many ways your valuable files can disappear from it and require memory card recovery for Android.
1. Sudden Card Removal
Suddenly removing the memory card while working with the files on it may cause them to be lost. This applies to both opening the files and transferring them to an SD card. Even though this problem is quite common, it can be easily solved. Learn how to recover data from an SD card on Android later in this article.
2. Malware
An Android device can be infected with a virus, affecting its performance and the integrity of the files. Unfortunately, this issue is one of the most common, and many of us could face such a situation.
3. Using the Same Card on Multiple Gadgets
The more devices use the same SD memory card, the higher the chance that sooner or later you will lose the files recorded on it. Transferring the memory card from one device to another may cause errors while reading and writing files to the memory card and may also make the memory card inaccessible.
4. Accidentally Deleting All
Another fairly common option for losing valuable files is unintentionally deleting them. For example, you wanted to delete specific files but accidentally clicked the "Delete All" button. Many have come across this, and such cases cause frustration. Later on, we will tell you how to recover deleted files from a memory card in Android.
5. Unreadable Memory Card
Improper handling of the SD memory card can make it unreadable. The device will recognize this card, but it will not be able to interact with it and, accordingly, will not be able to open files from it. And this is equivalent to a complete loss of files from the storage medium.
6. Sudden Power Failure While Moving Files To or From an SD Card
Electricity problems are always harmful to any device, and the SD card is no exception. If there is a sudden power surge or blackout, the transferred files will be lost. In addition, there is a high chance of losing files already saved on the SD card.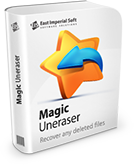 Magic Uneraser
Supporting all versions of Windows, Magic Uneraser allows you to recover information from all types of storage media.
Main Android SD Card Data Recovery Options
Losing valuable files is a rather frustrating predicament, and many are trying to find an answer to whether it is possible to recover an SD card on Android. There are several options for recovering files from an SD card on Android.
Recover Deleted Data
As we wrote above, you can accidentally delete valuable data from the SD card, or they can disappear due to a virus infection of the card. However, in this case, it is not the end of the world, and you can recover files from an SD card.
The best way to recover files from an SD card on Android is to use specialized software. We recommend using the Magic Uneraser Tool, designed explicitly for these cases. Recovery is fully automatic and is performed in a couple of clicks.
Recover Formatted Data
If you accidentally formatted your SD card and want to restore files on it, you should first figure out what formatting is and what it is for.
In simple terms, after formatting the SD card, all data will be deleted, and it will look like an SD card out of the box as if you had just purchased it. However, there are times when vital data is deleted in the process. Later, you understand that the files need to be returned.
Luckily, you can recover a formatted SD card on Android since it is not deleted into oblivion. To do this, you should use special software. We recommend using a FAT recovery tool like Magic FAT Recovery to recover files after formatting an SD card.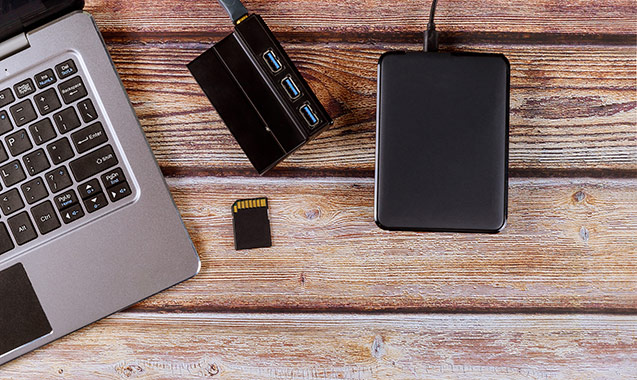 Recover Data From Corrupted SD Card
Another common reason for data loss is a malfunction of the SD card itself when it becomes unavailable and devices cannot read data from it. Users of Android devices may encounter the following errors:
Inability to identify the SD card on the device.
Damage to the SD card.
Insufficient amount of memory (despite clearly having enough).
Unsupported SD card file system.
Error reading or writing files.
Many people think that the only way to "fix" such a memory card is to format it, which is valid in some cases. However, there is an easier way, and at the same time, you will restore all the data stored on such a storage medium. We are talking about using special software for such cases, like Magic Partition Recovery, which is designed to work with damaged storage media and recover files from an Android SD card using a PC.
Now that you know everything about SD cards in Android and ways of data recovery, how do you restore files from an SD card on Android? The steps are easy:
Turn off your phone or unmount the SD card via Settings -> Storage -> Unmount SD card (there is no need to unmount if you switch off the device).
Take the card out.
Download and install one of the following data recovery tools: Magic Partition Recovery, Magic FAT Recovery, Magic Photo Recovery, Magic Uneraser.
Launch the data recovery tool you've just installed. Specify the drive letter corresponding to your SD card.
Click through the Recovery Wizard to automatically locate, preview, and recover the files.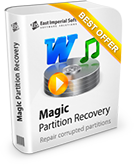 Magic Partition Recovery
No matter how badly damaged your disk, the program can recover all your files and reconstruct the damaged partition.
How to Choose SD Card Recovery Software for Android
It is really easy to get lost in various pieces of SD card recovery software for Android. It can be challenging to make the right choice when every program says it is the best. We decided to collect some tips to make it easier for you to find the right software to solve problems with an SD card.
Start From the Type of Data to Recover
Each software specializes in its type (or group of types) of files, and your choice should proceed from what exactly you want to recover. These can be photos, browser history, call logs, and more. Create a list of files to recover and look for a solution that supports all of them.
Keep in Mind Your Budget
Memory card recovery software for Android has different distribution models, and you can find both free and paid solutions. Some may ask for a one-time purchase, while others require a monthly subscription.
Decide for yourself if you are willing to pay and how much, and then start your search. However, do not think that the more expensive, the better. You can find cheaper (or even free) software options that will do an excellent job of recovering files on an SD card.
Use Rooting or Not
Root rights on Android devices provide full access to the operating system. Without these rights, only partial scanning and SD card recovery for Android is possible. However, obtaining root rights carries some risks, such as vulnerability to viruses, voiding the manufacturer's warranty, and, if done incorrectly, can "brick" your device. Make a decision whether you need to root the device or not, and based on this, look for software for data recovery.
Consider Magic Uneraser to Recover SD Card Data from Android
Loss of valuable data is an annoying event that can catch anyone by surprise. Yesterday, your SD card worked adequately, but you cannot open files on it today. Nevertheless, there is always a way out, and we offer our solution.
For over 19 years, East Imperial Soft has been creating unique solutions for recovering any lost data, from browser history to photos and Microsoft Office files. We provide users with a line of 13 programs, each of which specializes in recovering files in varied cases.
170 million users already trust our software, and if you are still in doubt whether it is worth it, each program has a free demo version. You can easily download and try any of our products for free and be convinced they are first class.
Wrapping Up
A failed SD card is an annoying event because you cannot predict it in any way. Lost data can be of more value to you than the SD card itself. However, such situations are not the end for your files because it is pretty easy to conduct SD card data recovery for Android if you have the right software at hand. Now you are armed with all the knowledge you need and can easily handle such a situation if it catches you by surprise.
FAQ
The only way to recover lost data from such media is to use specialized SD card recovery software for android or full-fledged PC utilities. We recommend using Magic FAT Recovery, Magic Partition Recovery, Magic Photo Recovery, and Magic Uneraser as they are extremely easy to learn, and you can try them for free.

There are many options for losing valuable data from an SD card, after which you need to restore it:
1. Abrupt removal of the SD card during operation.
2. Infecting the card with a virus.
3. Using one card for multiple devices.
4. Accidental file deletion.
5. Physical damage to the memory card.

This is a fairly straightforward process that doesn't require any technical knowledge from you. You just need to follow this algorithm:
1. Turn on your phone or unmount the SD card via Settings -> Storage -> Unmount SD card (there is no need to unmount if you switch off the device).
2. Take the card out.
3. Download and install one of the following data recovery tools: Magic Partition Recovery, Magic FAT Recovery, Magic Photo Recovery, Magic Uneraser.
4. Launch the data recovery tool. Specify the drive letter corresponding to your SD card, and click through the Recovery Wizard to automatically locate, preview, and recover the files.