Choose a browser
In this window, you will see a list of browsers opened, at any time, by the selected user. In addition to the currently installed browsers, it may also display browsers that were uninstalled from this system.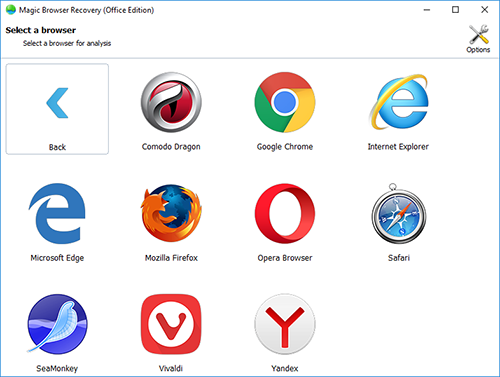 Select a browser and click on its icon to continue.
Data analysis starts, and it can take several minutes. Wait until it is complete, and the window containing analysis results will open.