Additional Options
Set criteria for file search.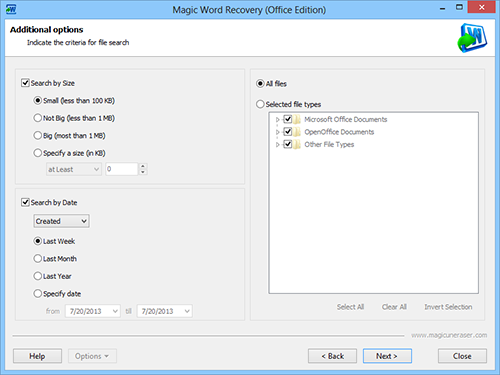 You can search for files of a certain date or size.
You can turn off filters by checking the "All files" option, filter files using a mask (this option is available only if "Normal scan" was chosen during the previous step) or select the necessary file types from those listed.
Click "Next" to continue. Magic Word Recovery will start analyzing the selected disk. This process may take some time. All the files detected by the program during analysis will be added to the preview list.
You can stop the analysis process by pressing the "Stop" button (for instance, if the program has already found the necessary file), but we recommend to wait until the process has finished. You can press the "Back" button to go back and select another disk for analysis.