Analysis method
This window appears only if the selected disk has already been analyzed.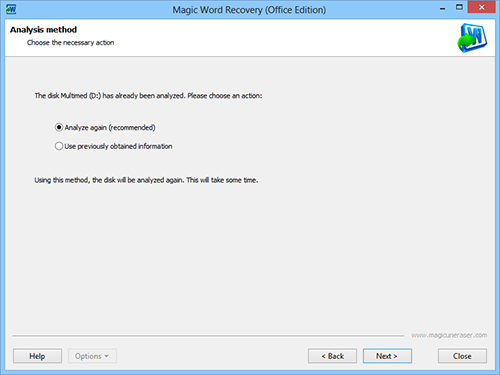 Here you will be offered a choice of whether to analyze the disk again or use the disk information obtained during the previous analysis.
Important! If the previous analysis was interrupted and the disk was not completely analyzed, it is recommended that you analyze the disk again.
Select an analysis method and click "Next" to begin analyzing the selected disk and searching for deleted files.