East Imperial Soft
May 19, 2017
How to recover data from an SSD drive
There are many advantages SSD have over traditional mechanical hard disk drives (HDD). Among the main: the speed of reading and writing information, resistance to mechanical damage, low power consumption. The main disadvantages: high price and a short time to work on failure. The SSD consists of a control unit and a memory unit (a FLASH chip and a DRAM chip). The SSD drive can be widely used as a portable hard drive, micro hard drive, memory card, U-disk, etc.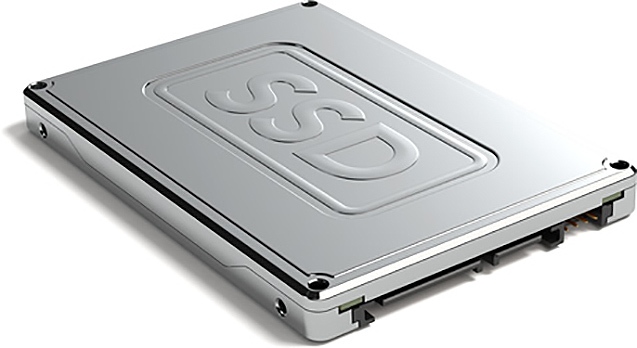 Since the SSD drive has a limited number of write cycles, there is a risk of data loss. Based on this, we want to tell you how to recover data from an SSD drive yourself.
First, let's look at the main reasons for data loss with SSD:
damage to electrical and physical components;
wear;
file corruption caused by software or operating system malfunction;
virus attacks.
Ability to recover data on SSD
The process of deleting files on an SSD is fundamentally different from the process of deleting files on a traditional hard drive.
If the file is deleted on a regular hard disk, then this is only an index. That is, the real component still remains, until this space is overwritten by the new files. In the SSD-drive content will be deleted immediately under the influence of the TRIM command.
Then, what is TRIM? When you write new data to a mechanical hard disk, Windows will allow the disks to first erase previous data. Then the new data will be placed in the appropriate place. When you simply perform the delete operation, Windows will mark the corresponding space as accessible, but will not delete the contents of the actual file.
However, when Windows recognizes the SSD and confirms that TRIM is supported, it will immediately delete the file instead of creating a special tag.
Fortunately, SSD data recovery is possible under the following conditions:
Restore files is possible if you connect the SSD-drive to your computer as an external hard drive via USB-port;
Data is restored when using SSD in a RAID array. Since TRIM is not supported in this disk array;
Support for TRIM introduced since Windows Vista. Therefore, when using Windows Vista and earlier versions, the TRIM command is not supported. And this means that data recovery is possible;
If the file system crashes, the disk is not readable or not at all, your deleted files can be restored. Because the TRIM team was not called;
If your SSD is old enough, it may not support TRIM. Therefore, deleted data can be recovered.
If your situation matches one of these conditions, you can recover the lost data using the data recovery software.
Which programs will help you recover data from SSDs?
Magic Partition Recovery
If your disk contains deleted partitions or bad sectors, Magic Partition Recovery can restore any information from it. This program restores all types of files from all types of media. The Quick Scan mode displays a list of deleted files in a matter of seconds. And deep analysis mode finds files by their contents, not relying on the file table.Magic Partition Recovery fixes errors in the structure of the system disk and recovers severely damaged, deleted and overwritten file systems.
Magic Uneraser
The product recovers all deleted files and folders almost instantly. Supporting the restoration of all types of files, including Office documents, digital photos, MP3 and ZIP archives. This program will quickly and reliably return all your data. If you have cleared the trash or deleted an important document without its participation, formatted the memory card or "lost" your files on an unavailable hard disk, Magic Uneraser will help in any situation. Magic Uneraser supports all types of media, including hard drives, SSD disks, flash drives and memory cards.
If you like what you see, you can purchase a license at www.magicuneraser.com