Recovering Data from VMWare Images
Published: April 18, 2017
Updated: September 5, 2021
Virtual machines are everywhere. In Web hosting environments, they are used as protected containers sandboxing data that belongs to customers sharing the same physical server. In corporate environments, virtual machines are used for additional security and the added convenience of deploying, managing and backing up computers. Developers use virtual machines to isolate code. Virtual machines are frequently used at homes to isolate untrusted content.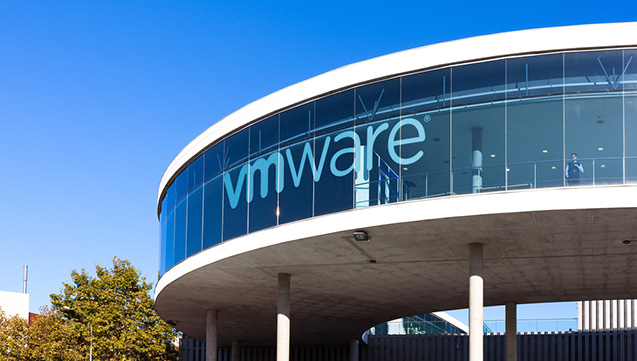 Virtual machines are vital for securing our everyday lives. However, even virtual machines aren't fully prone to failures. Virtual machines may fail because of something getting out of control in virtualized space. Just like any storage container, virtual machines are susceptible to errors of physical media on which they are hosted. Additionally, virtual machines can be damaged by activities performed in the host operating system or, in other words, on the physical computer. As a result, the data stored in virtual machines appears even more vulnerable than information stored on the physical system.
The opposite is also true. Should the data stored inside of the virtual machine get damaged, the damage does not go beyond the scope of sandboxed space of the guest OS. In other words, the data on the host operating system (the physical computer) is not affected by anything that happens inside of the virtual machine.
VMWare Virtual Machines
Among the many different virtual machines, VMWare is one of the most popular if not the most popular virtual machine. VMWare keeps virtual machines in one or more files having the .vmdk extension. If you are looking for a way to recover data from a VMWare container, you'll be dealing with files in VMDK format.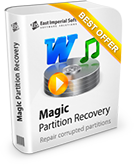 Magic Partition Recovery
Recover lost information, repair broken partitions and rebuild damaged file systems in fully automated mode.
VMDK stands for Virtual Machine Disk. VMDK files are used by VMWare as containers. They keep virtual machine settings as well as the entire partition structure of the guest OS complete with the file system, files and folders. One can say the a VMDK file is a virtual hard drive that contains all the virtual disk volumes accessible to the virtualized system.
VMWare may keep its virtual machines in a single VMDS file, or break them into several VMDK files. The number of VMDK files per virtual machine is specified at the time you create a new virtual machine. For example, you can limit the size of each VMDK container to 4GB, which conforms to the maximum file size of FAT32.
In order to access information stored in a VMDK container, you will need to mount the VMDK image first. However, if the VMDK container is corrupted, damaged or incomplete, you may be unable to mount it in VMWare. If this happens, you'll need to use a specialized data recovery tool that can handle the virtual disks and file systems. One of such products is Magic Partition Recovery, a tool by East Imperial Soft company designed for recovering information from damaged hard drives, repartitioned disks, deleted and formatted volumes. In addition, Magic Partition Recovery can recover deleted files.
If you experience a file system corruption, Magic Partition Recovery will help you restore everything without a fuss. You are welcome to download evaluation version of our products.