Preliminary Viewing
The "Preview" toolbar allows you to view the contents of files before recovering them. You can show or hide the preview toolbar by going to "View" – "Toolbars" – "Preview".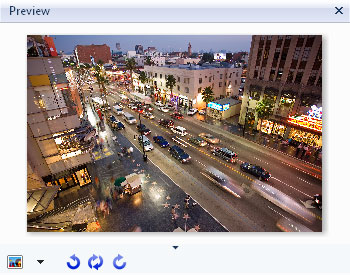 The preview toolbar is in the upper-right hand corner of the program and has two tabs: "Hex" and "Preview". The first tab (Hex) displays the file contents in hexadecimal form (like a hex-editor) and has three columns: address, contents in hexadecimal form and contents in text form. You can change the encoding for contents display. The second bookmark ("Preview") allows to look through document contents in a view habitual to you (it can be photo, or document MS Office, or the text document etc.).
In the preview toolbar you can show or hide a menu with additional buttons in the lower portion of the toolbar.
Sometimes when you select a file, the menu in the preview toolbar will show a button to choose the beginning of the file. If you click on it, you can change the beginning of the file and immediately view its contents.
Read more about an option of choosing the beginning of file…