Search Results
Once you click "Next", Magic RAID Recovery will attempt to determine the possible setting combinations to reassemble the RAID array on the selected disks. If one or more working combinations are detected, the tool will show them in the search result window.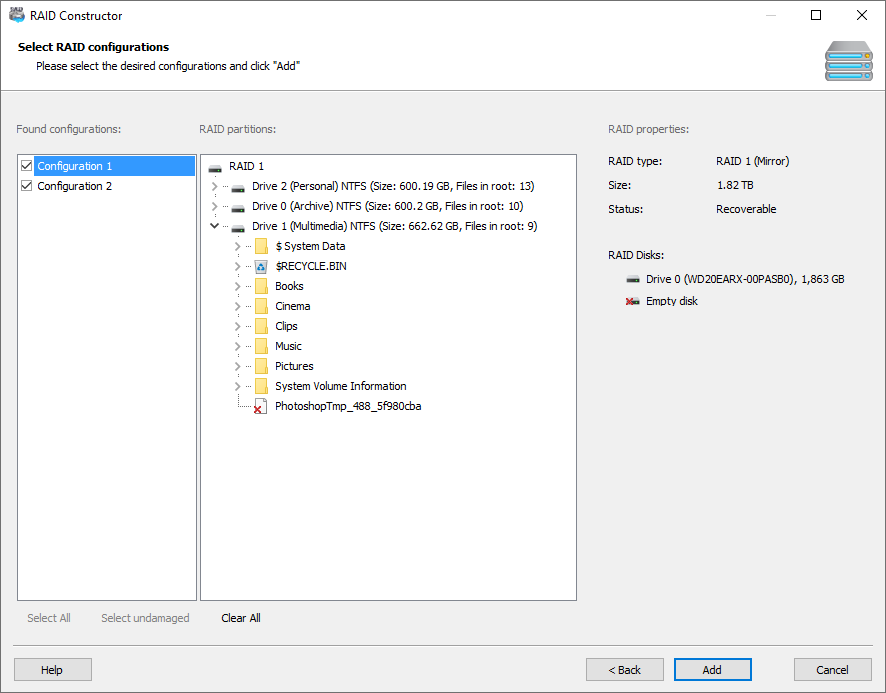 Select one of the suggested RAID configurations in the left side of the window. The central part will immediately display the logical volumes on that RAID as well as the files in the root directory on each volume. In the right part of the window, you can view the properties of the selected array.
Check the required RAID settings and click "Add". After that, the selected arrays will be added to the main window (the "RAID Arrays" section). You can now treat them like ordinary disks to analyze, scan for deleted files, extract or recover the data.