Program Interface
Using Magic RAID Recovery is simple thanks to the straightforward user interface. The user interface is available in a wide range of languages (English, اللغة العربية, 中文, Deutsch, Español, Français, Italiano, 日本語, Nederlands, Polski, Русский, Українська). You can switch the active language by using the View – Language option from the main menu.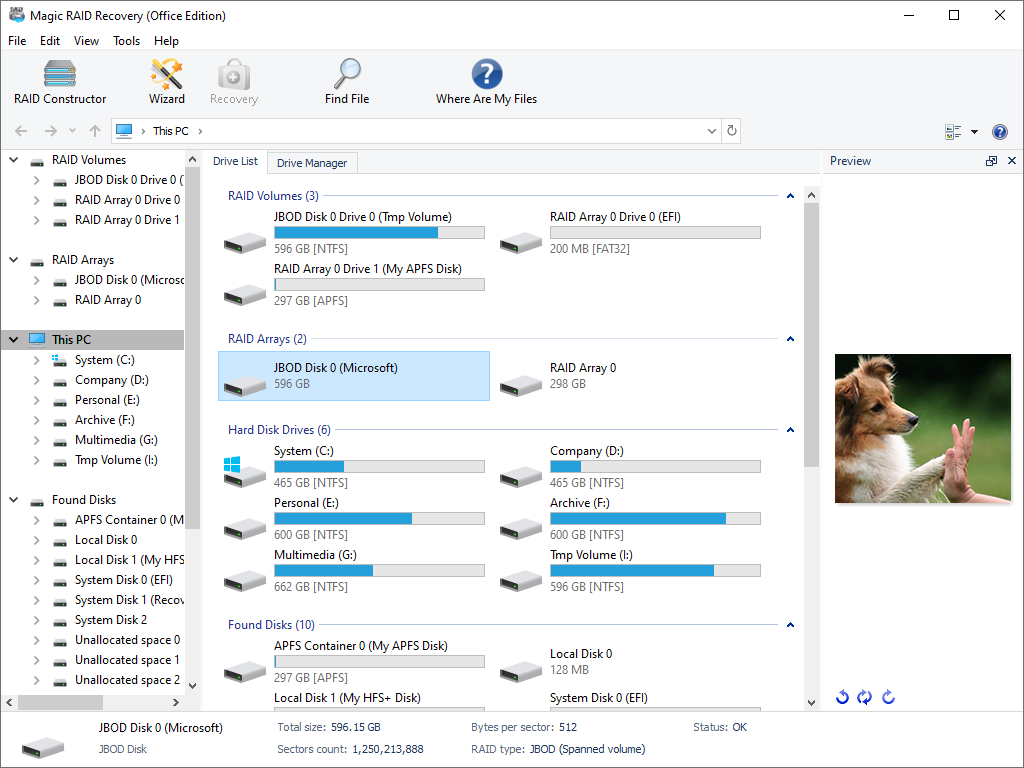 The top part of the main window features menus and the command panel. The address bar is below.
The left panel lists the disks and connected devices on your computer. The main panel is located in the central part of the window. Selecting a drive or folder in the left panel opens the view of their contents in the main panel. Viewing the contents of connected disks and storage pools is similar to managing files in Windows Explorer.
To change the display type and file sorting method, use the View command from the main menu.
The right side of the main window contains the preview pane and the recovery list. You can enable or disable these panels in the View – Toolbars menu.
The status bar, which is located at the bottom of the main window, displays the properties of the selected item, or shows the progress information for the current operation. You can also turn the display of the status bar on or off in "View" in the main program menu.